At all meetings there is normally a discussion and/or a presentation by a writer or a short masterclass.
Everyone is welcome to come along to check out what we do. There is a $5 donation from everyone to help with sundry expenses and further minimal costs for masterclasses. You can also become a member.
At the meetings you can find out all about our brilliant members' critique meetings! They are held at Wangi Wangi and at Rathmines.  Wangi Wangi Critique meeting every 2nd Wednesday every month. Rathmines every 4th Saturday at 1pm.
Our 2019 meeting program is shaping up.  It's looking to be another great year for extending our writing skills.
November
Saturday 9th, 2pm-4pm
November's guest will be local writer Linda Ireland who has had a deep love for language and literature for many years. She'll be doing a session on writing techniques. Linda has had her work published in several anthologies, received the Hunter Writer's Award for the 2016 Grieve competition, and is the key organiser for 'Poetry in the Pub' at Morisset.
October
Saturday 12th, 2pm-4pm
Beverley George, an award-winning Australian poet who has been writing haiku, tanka, and haibun since 1997, will be our guest at October's meeting.  Beverley will do a haiku workshop. She also writes mainstream poetry, articles, and short stories. In 2006, she founded Eucalypt: a tanka journal, the first journal in Australia dedicated entirely to tanka.
September
Saturday 14th, 2pm-4pm
This month member Cate Plink has volunteered to lead us through a session called "Writing outside your comfort zone" which promises to give us real impetus to take on some writing challenges.
August
Saturday 10th, 2pm-4pm
This month's meeting offers us the opportunity to focus on writing 'microlit'. Find out what it is and what key features to take into account. We'll have the opportunity to give it a go too!
July
Saturday 13th, 2pm-4pm
It happens every year – our group holds its Annual General Meeting. The AGM is when we have a brief run-through of what we have been doing for the year, and elect members to undertake various roles (no arm twisting!). We hope to get through our business promptly and move on to a writing-related activity. This month we will be looking at writing an author bio, and doing a related writing exercise. Come and give it a go – you never know when you'll need an author bio!

June
Saturday 8th, 2pm-4pm
Stop press! Our session on microlit has been deferred. Instead our focus will be on poetry. We will be hearing from David Musgrave a nationally significant and award-winning poet and novelist, researcher, lecturer, critic and publisher based at the University of Newcastle. David has published five books of poetry and won or been shortlisted for many awards.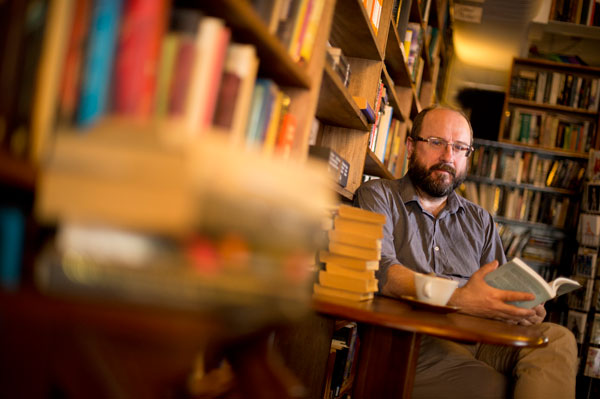 May
Saturday 11th, 2pm-4pm
Sydney-based action thriller writer, Chris Allen, will be our guest at our May meeting. Chris's books include: Defender, Hunter, Avenger, Helldiver, and Ranger. Check him out at his website: https://intrepidallen.com/

April
Saturday 13th, 2pm-4pm
The focus in April will be on 'point of view' and brain-storming ideas for stories. Members Linda Visman and Alison Ferguson lead us through the session and follow up with a great writing exercise.

March
Saturday 9th, 2pm-4pm
Here's your chance to find out about self-publishing. Members Jan Mitchell, Pam Garfoot, Tony Lang, and Linda Visman speak from their experience as self-published authors.
February
Saturday 9th, 2pm – 4pm
First meeting  for the year is all about Story Structure.  Story structure is about the form used to tell a story. Story consultant, Robert McKee defines it as, " a selection of events from the character' life stories that is composed into a strategic sequence to arouse specific emotions and to express a specific view of life." If you have any interest in learning how to plot a story, this is session you won't want to miss!
This workshop will be presented by Alison Ferguson and Kristen Mair